This package includes 9 vehicles including 2 animated cars( a police car and ambulance on mission ), vans and a big truck. The files can be used in commercial projects as well.
This pack includes:
3 cars, 1 taxi, 1 animated police car, 1 animated ambulance, 1 van, 1 minitruck and 1 bit truck.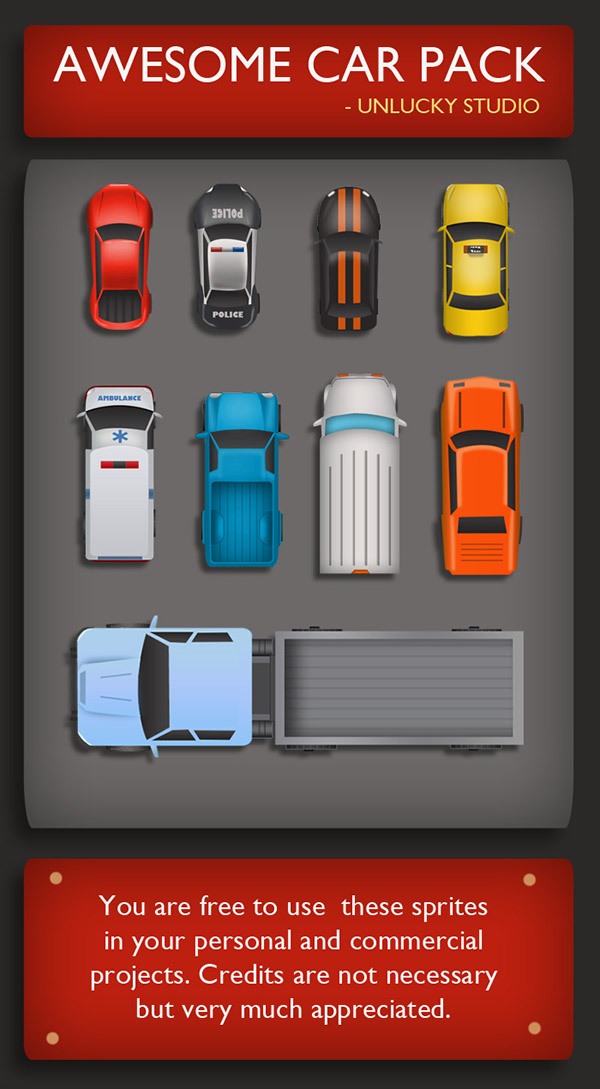 You can download the pack from Unlucky Studio.